Wider and higher brake pedals
As of spring 2021, SW-MOTECH will offer extensions for brake pedals for a first selection of major bikes. The German accessory manufacturer has developed these small and lightweight attachments for the brake pedal for large travel enduros from BMW, Honda, Triumph, Ducati and KTM.
SW-MOTECH manufactures these extensions from high-strength milled aluminium alloy; they feature a black anodized surface and a stainless steel step plate. For optimal ergonomic adjustment, the increase in the brake pedal step can be adjusted in two stages of 22 or 27 millimetres.
Ideal for off-roading
Extensions for brake pedals are ideal for off-roading: they replace the original brake pedal step and guarantee safe, controlled use of the brake. This allows both widening and rising the large contact surface. As a result, the extensions for brake pedals provide more safety and better control of the rear brake.
When off-roading, you often alternate between seated and standing positions. When standing, the angle of your knee changes, so your foot cannot put as much pressure on the smaller pedal. Thanks to the raised contact surface, your foot is angled more sharply, so it can reach and control the brake arm more easily, even when standing. There are two height settings.
In addition to the raised surface, the extension for brake pedal features a widened contact surface. This is equipped with a ridged surface, so it offers improved grip when the arm surface is dirty or wet.
The extension for brake pedal costs 85 euros in stores and will be available as of March for all models listed below.
Further information can be found on the SW-MOTECH website.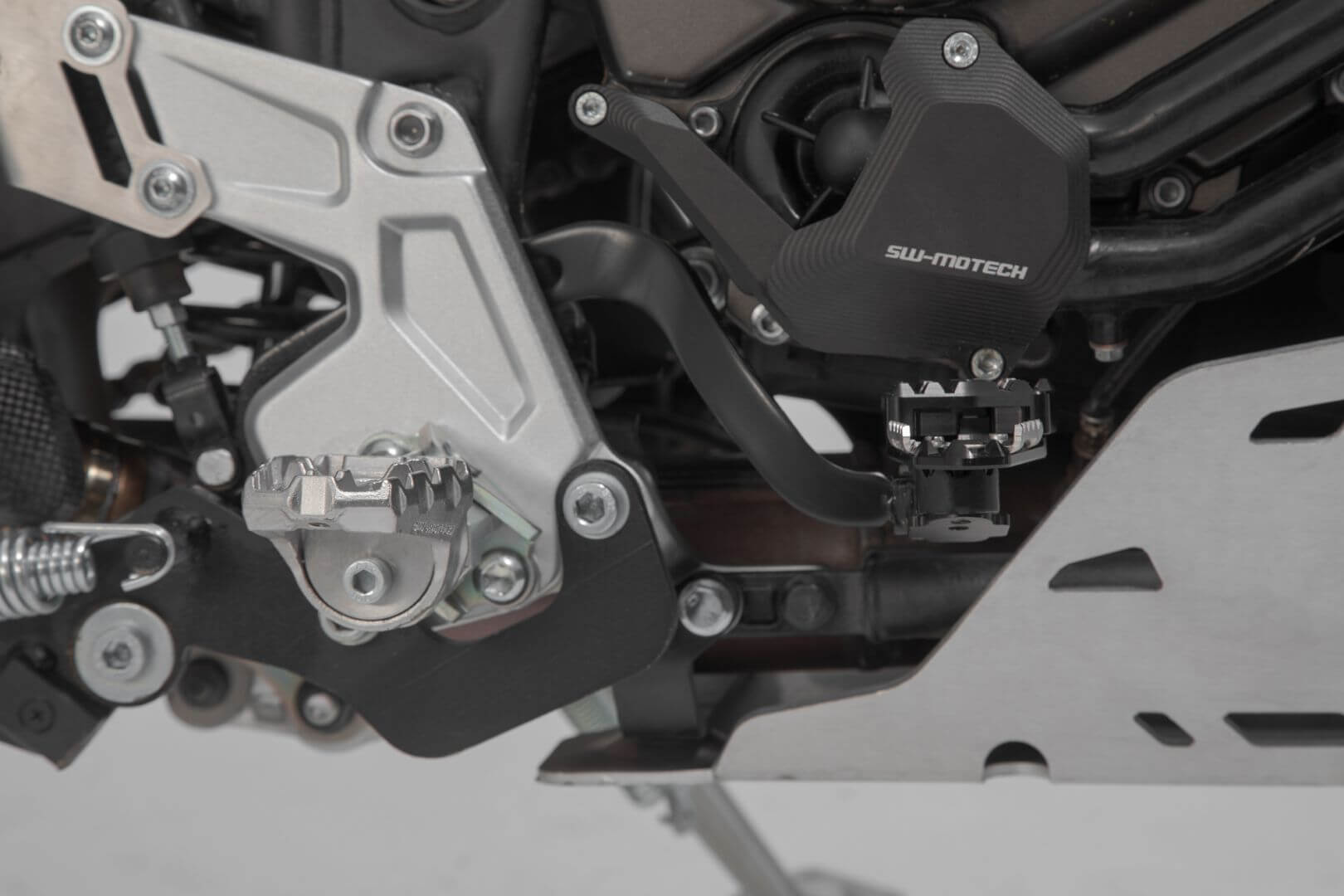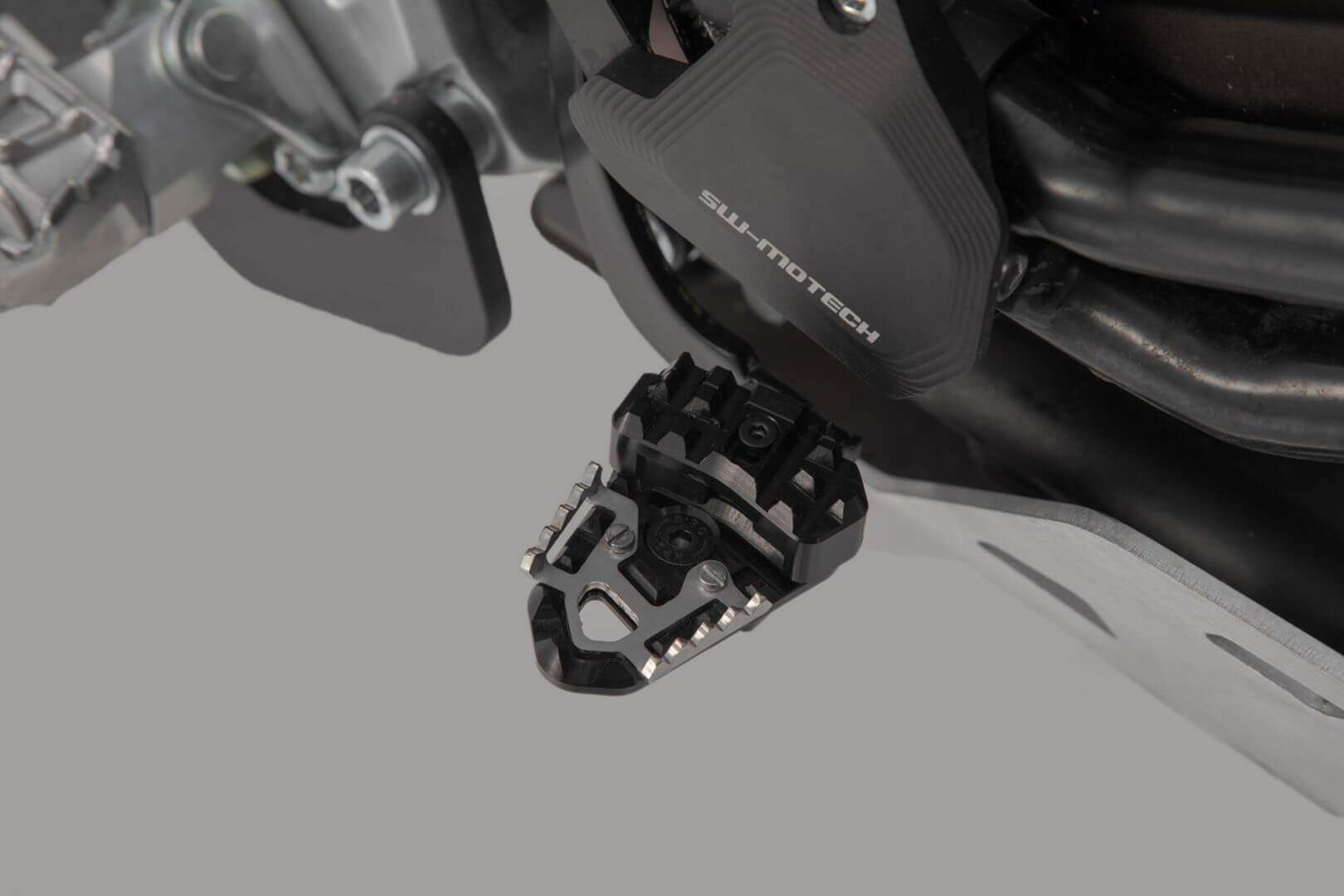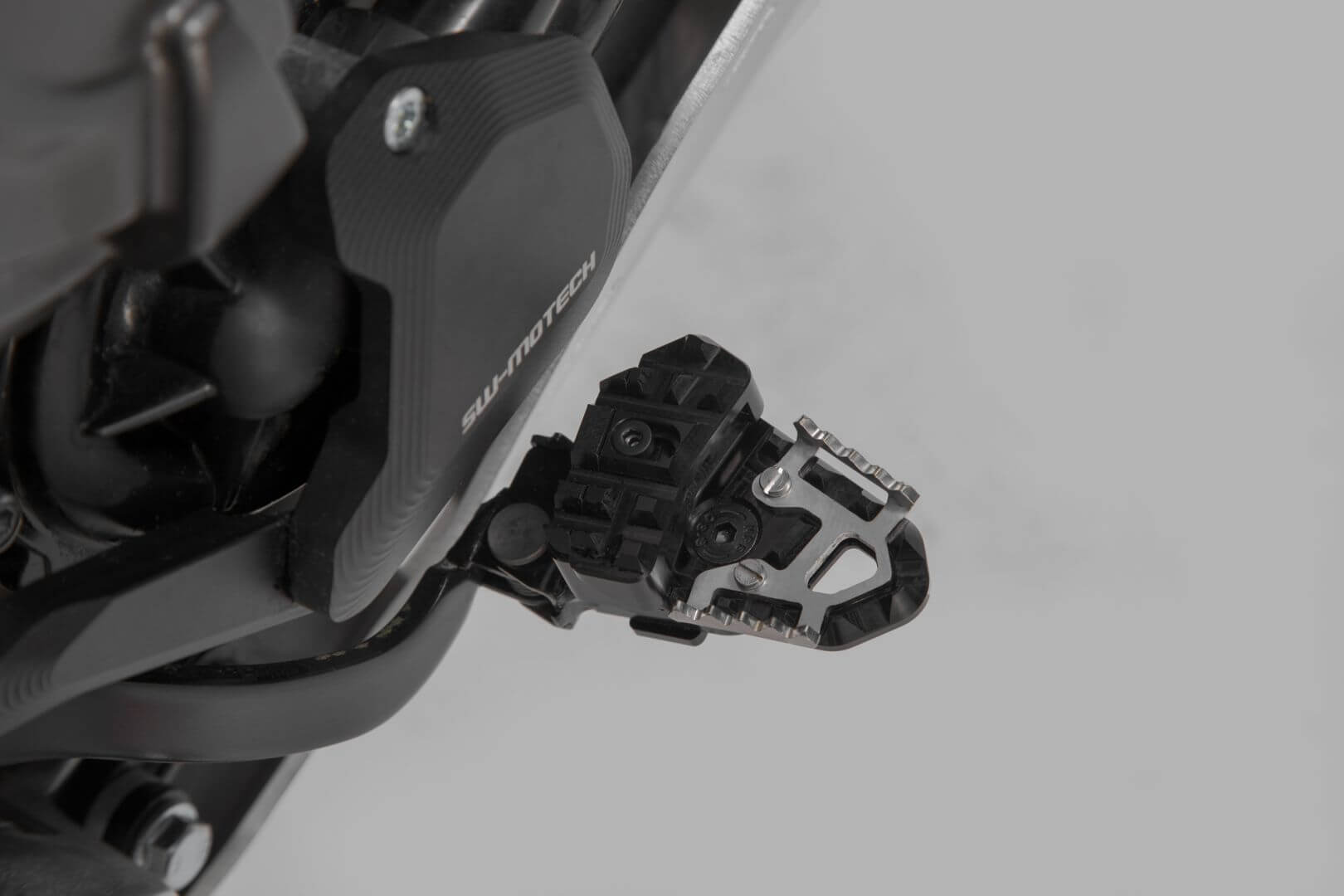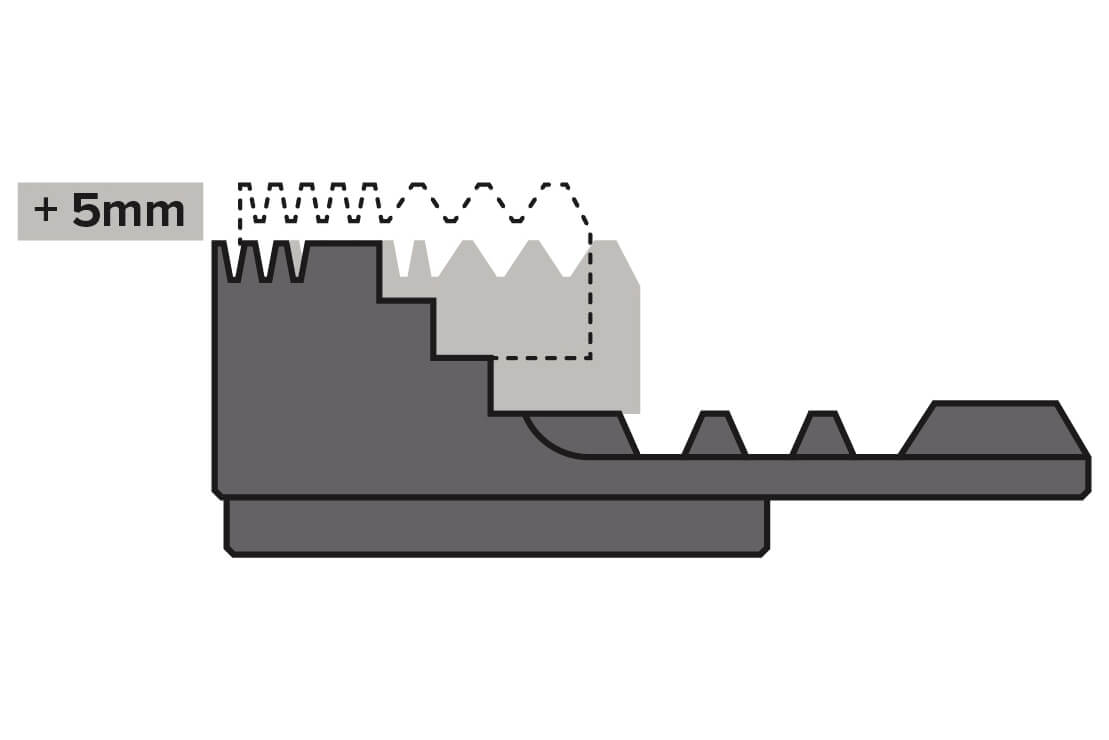 The extensions are starting to become available for the following bikes:
(These with a link to their product page are now available. The other are coming soon.)
Please feel free to contact us if you have any questions.